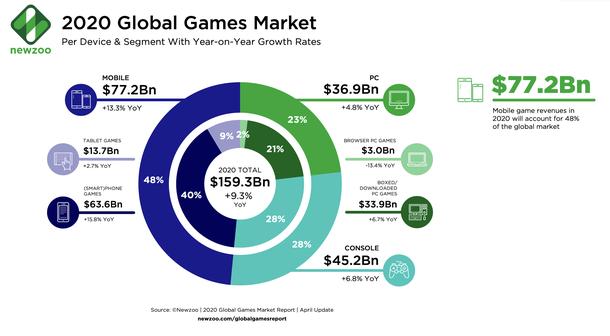 https://media.blubrry.com/paymentsjournal/p/paymentsjournal.com/wp-content/uploads/2021/07/Blackhawk_001-006_mixdown.mp3
Podcast:
Play in new window
|
Download
The global gaming industry grew substantially in 2020, in part due to the pandemic. Consumers are also engaging with gaming in new ways, shifting to online and mobile channels and making payments through microtransactions and donations to streamers. With that industry growth and evolving engagement has come a need to increase engagement with gaming content creators and influencers, who are crucial for continued growth in the gaming industry.
To learn more about the growing gaming industry and how Blackhawk Network's Boost Gaming is supporting the payment needs of content creators, PaymentsJournal sat down with
Scott Aird
, Global Head of Gaming at Blackhawk Network,
Dean Douglas
, Director of Boost Gaming at Blackhawk Network, and
Raymond Pucci
, Director of Merchant Services at Mercator Advisory Group.
PaymentsJournal
Boosting the Video Gaming Industry with Leveled Up Support for Gamers
PaymentsJournal
Boosting the Video Gaming Industry with Leveled Up Support for Gamers
PaymentsJournal
The rise of the global video game market
The global gaming industry has seen expansive growth in recent years. Global video game revenue is estimated to have reached
$179.4 billion
in 2020, up from $150.2 billion in 2019. This represents a 19.4% year over year increase.
Further, Blackhawk Network has seen over
80%
growth in its gaming category in the past three years. With mobile gaming, streaming, esports, and other forms of gaming entertainment on the rise, video games are now accessible to casual and serious gamers alike.
This growth will not lose speed anytime soon. "[Gaming] is so accessible to the everyday gamer, from your hardcore gamer all the way down to your casual gamer. Technology has made it really easy for people to access some incredible content, and I don't think that's going to slow down anytime," said Aird.
Pucci agreed, noting that the advancement of mobile technology for entertainment and leisure is a big contributor to this market growth. "The stage is really set for gaming, so it's no surprise that the market has reached this level and it's certainly on an upward growth path," he said.
Payments for gaming are evolving with the times
Gone are the days when customers had to flock to the nearest video game retailer to get the newest game on launch day. "People going and buying a physical box product and sticking a disc into a console is slowly on the way out. Inserts, branded currency, gift cards, codes, top-ups, subscriptions—any of those products, we are there to facilitate that user and enable them with a payment method that they can rely on to access the content they want," said Aird.
Payments are a crucial component of a positive gaming experience. "I look at the gaming industry as really now coming into its own, and payments certainly are a key part of keeping the user experience [that] makes people come back and continue to use the game. It needs to be friction-free, and payments are a key part of that," said Pucci.
There is nothing micro about the value of microtransactions
Microtransactions, or purchases made within a video game, make up a large proportion of gaming sales. In some games, microtransactions can be used to purchase cosmetic upgrades such as new armor for a character. In other cases, microtransactions can buy enhancements that improve gameplay, such as increasing the speed or stamina of a playable character. In free-to-play games, a microtransaction option to remove ads may be available.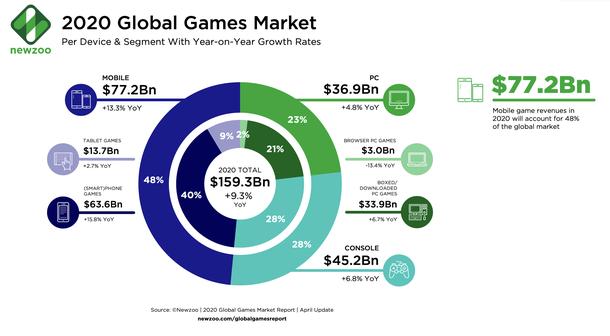 "What we're seeing a lot of developers out there do is this whole idea of enabling microtransactions to level up, to start to drive games further. And the longevity of that game increases," noted Aird.
The wildly popular battle royale game Fortnite is a perfect example of the roaring success of microtransactions. Despite being free to play, it reached
$1 billion
in in-game microtransaction revenue less than three years after its initial October 2017 launch.
The growing platforms of gaming influencers
Another noteworthy aspect of the gaming industry is the influence of content creators. Popular streamers and influencers have a growing ability to convert video game fans into revenue-generating customers, and this trend will only continue.
Video game livestreaming, on streaming platforms such as Twitch and YouTube, occurs when content creators record themselves playing video games for a live online audience. Viewers can subscribe to specific streamers' channels and donate real money to them as they livestream, and many are eager to do so so their favorite content creators continue to stream. Some streamers make so much money streaming video games that they do it as a full-time job.
While those unfamiliar with the gaming space may be skeptical about the earnings potential of the streaming space, don't be. Ninja, an American Twitch streamer and influencer who came to fame by playing Fortnite, earns an estimated
$16.1
million
per year through YouTube, Twitch, and sponsorships.
As the most followed streamer on the Twitch platform,
Ninja
is bound to bring in more earnings than other influencers. Nonetheless, his 16.8 million Twitch followers highlight the relevance and popularity of streaming, and many other streamers have found success in the gaming industry.
"Influencers now have the power to convert consumers to purchase, and that's something that's definitely changed over the last 10 years as things like YouTube, Twitch, even your standard social media outlets like Twitter, Facebook, and Instagram have grown," said Douglas.
Introducing Boost Gaming: A one-stop shop for gamers and content creators alike
Recognizing the growing needs of content creators and gamers, Blackhawk Network developed and launched its
Boost Gaming
platform, which offers a one-stop shop for digital gaming purchases and gifts. It also offers unprecedented support for content creators and influencers through a unique referral program.
"We want to be a secure and reliable source and a one-stop-shop for digital gaming, and that's where Boost Gaming sits.We also want to utilize the biggest gaming content creators out there to really underscore the message of that secure and reliable service," explained Douglas.
This goes beyond supporting mega-streamers like Ninja who have a massive following. "It's also looking at the smaller guys, because these guys are just starting out in a market that's massively scary to a smaller content creator just getting going with a Twitch Channel or a YouTube Gaming Channel. It's about finding these guys and working with them as well, because they're compelled to really try and sell the brand," he added.
Through Blackhawk's partnerships with global gaming brands such as Xbox®, PlayStation® and Nintendo®, gamers have the option to purchase gift cards and digital top-ups for their favorite games and publishers.
"Consumer buying behavior has changed, and we need a way to sell to that tech-savvy consumer that's on the go and [doesn't] want to go into a physical brick & mortar environment all the time to purchase. We want to be able to serve them via their mobile phone in a quick and easy way," concluded Douglas.
Tags:
Blackhawk
content creators
Influencers
microtransactions
online gaming
Prepaid
streaming
video games