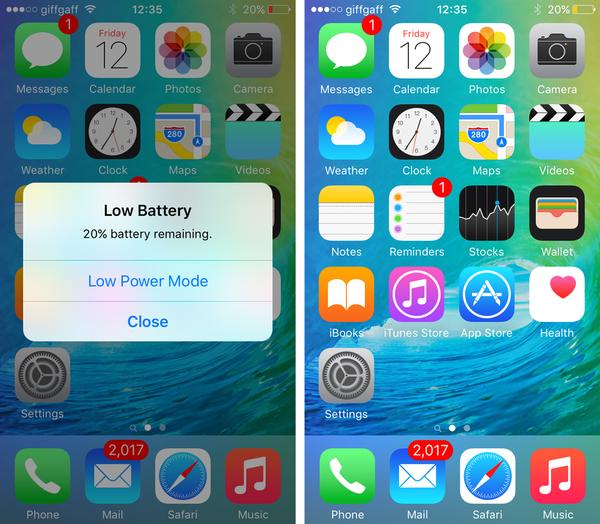 iOS 9full review
Should I update my iPhone and iPad to iOS 9.3?
Welcome to our iOS 9 review. If you'd like to know about the next version of iOS, read our
iOS 10 review
and
iOS 9 vs iOS 10
.
iOS 9.3 is the latest version of Apple's software operating system for iPad, iPhone and iPod touch. iOS 9 was unveiled at
WWDC 2015
and we've been using the final public version for around six months now. During that time Apple has issued several small updates, and three major upgrades: iOS 9.1, iOS 9.2, and iOS 9.3.
Our iOS 9 review runs the rule over iOS 9's features and design changes from iOS 8, and helps you decide whether you should update your iPad or iPhone to iOS 9 (and whether you can update your Apple device), and considers the ways in which iOS 9 changes the way we interact with our Apple devices.
Of course, iOS 9 isn't the only mobile operating system out there. For comparison with current alternatives and future rivals, take a look at
iOS 9 vs iOS 8
and
Android M vs iOS 9
.
Read next:
iOS 9 guide and how to fix issues
|
iOS 9 tips & tricks
|
Advanced iOS 9 tips
|
Can my iPad/iPhone get iOS 9?
|
How to update to iOS 9
Sections in our iOS 9 review:
New features in iOS 9.1, 9.2 and 9.3
iOS 9 interface and design
iOS 9 new features
iOS 9 speed/performance
Which iPads & iPhones will be able to update to iOS 9?
When will iOS 9 launch to the general public?
How to update to iOS 9
iOS 9 review: New features in iOS 9.1, 9.2 and 9.3
After Apple introduced iOS 9, it began the process of introducing updates and new features. Two swift bug fix releases (iOS 9.0.1 and 9.0.2) swatted the worst offending bugs: issues with setup assistant and iCloud backup. But iOS 9.1 saw broader progress, fixing many more widespread (if less urgent) concerns.
iOS 9.1
iOS 9.1 improved Live Photos, so it now intelligently senses when you have raised or lowered the iPhone. Our initial experience of Live Photos was that it showed the actual still photo, and then a short video of us lowering the camera (in almost every instance). We were surprised that Apple let it out of the door with such an obvious flaw, but glad to see it fixed. Having said that, we found Live Photos to be gimmicky even with the fix; and have since turned it off. Your milage may vary.
Apple introduced a lot of speed enhancements in iOS 9.1, and we found the keyboard more responsive. Apple also released a lot of fixes for Accessibility.
iOS 9.2
iOS 9.2 brought new emoji with it. New images included tacos, burritos, unicorns and even the middle finger (how rude!). There were also enhancements to the Apple Music app, so you could create playlists and download albums. A lot of people may not have noticed, but classical music fans got a big boost with support for composers and performers.
More importantly, the News app finally arrived in the UK. We'd already looked at News in-depth thanks to a US account we hold (more on it below), but it's good to see official support in the UK. To be fair the News app hasn't really snatched us away from the Google News website, or in fact news websites. But it does have a slick interface and is a very nice way to read the daily stories.
These new features are nice, but they pale into insignificance next to the main new feature found in iOS 9.2: dozens of vital bug fixes. There are far too many to name but a complete list can be found on this page of
iOS 9.2.1 information
. iOS 9.2 marks the points at which most of the problems with iOS 9 have been ironed out. The operating system is now fast, andfunctional, and (for most people) bug-free.
This was swiftly followed by iOS 9.2.1, a quick update that squashed a bug with installing apps using an MDM server (not something that most people would encounter).
iOS 9.3
But the latest major release is iOS 9.3, which introduce new features including a softer night-time display mode.
Night Shift, if activated, automatically shifts the colour output of your iOS device's screen at certain times of the day, reducing the blue and increasing the yellow. Because blue light is understood to "affect your circadian rhythms", this warmer colour palette is believed to give you a better night's sleep. You can set its hours of operation manually, but the simplest method, and the one that requires least maintenance, is to run it between sunrise and sunset.
There is some medical evidence for this feature's effectiveness but we remain at the "many studies have shown..." stage rather than scientific consensus. We've been using it for a while and can't say it's revolutionised our sleeping patterns, but you may see small improvements - and it's quite fun, and somewhat relaxing, in a possibly placeboic way, to use.
iOS 9.3's other significant new feature is the ability to place passcode or fingerprint locks on individual documents in the Notes app - handy if you've got sensitive information that you want to double-lock (medical info etc), or if you dislike the inconvenience of a passcode affecting the entire phone but still want to lock off certain piece of information. We show how to use this feature in slide 9 of our
guide to Notes in iOS 9
.
Most of the other new features in iOS 9.3 are relatively minor. These include the ability to set up multiple user accounts on an iPad or iPhone that's used for education; the Health and Activity apps have had their interfaces tweaked to make it easier to find certain information or related apps; and there's a user-tailored section in News called For You.
Read more:
New features in iOS 9.3 revealed
iOS 9 review: Visual design & interface
Most of the time, the look of iOS evolves at a glacial pace: there has been just one really radical visual overhaul in the past eight versions. (This was the controversial redesign of
iOS 7
that annoyed quite a lot of users, although most of us have grown used to it by now.)
iOS 8 (left) and iOS 9: very similar visual designs
It's reasonable to expect that iOS 9 would look pretty much the same as
iOS 8
, which in turn looked pretty much like iOS 7. Users spend such a large amount of time interacting with their smartphone's interface that major change is upsetting and when you pride your OS on simplicity and familiarity, it's something you want to avoid.
Sure enough, the interface is largely the same - with just a few small but significant differences.
Let's start with the system font, which has been changed throughout iOS from Helvetica to a custom typeface called San Francisco.
The difference between the two was slight, but perceptible: focus on the capital R on Refresh and Restrictions in the above screenshots. iOS 8, on the left, has a slightly curvier R. We think the lower-case S is a bit cleaner in San Francisco, too.
This slightly increased focus on clean lines and spaced-out typography extends to vertical spacing in certain contexts. Look at the Reply pane in Mail:
Again, iOS 8 is on the left. iOS 9 gives the text more room to breathe - it's a more modern look, in our view. But it's a tiny change in comparison with iOS 7's scorched-earth redesign.
iOS 9 also brings rounded edges to menus, notification pop-ups and share cards, which again isn't a massive change but instead gives the overall UI a breath of fresh air. See below for comparison:
iOS 9 review: New features
Apple's tradition of pre-release secrecy still holds true for software launches (unlike its hardware launches, which are vulnerable to leaks from its manufacturing supply chain) and much of iOS 9's features list remained a secret until the official announcement. Some were leaked, admittedly (such as Proactive), but others - such as News - were a complete surprise.
In this section we look at some of the stand-out new features in iOS 9.
iOS 9 new features: Proactive
The flagship feature in iOS 9 was a contextually intelligent, predictive personal assistant that Apple refers to as 'Proactive'. We're not sure if that's an official branding or just a term that served for the announcement as it mostly seems to be called 'Intelligence' on Apple's site, but we'll stick to 'Proactive' for now. It basically tries to work out what you want to do before you ask, and then offers a shortcut to that function.
Proactive is constantly observing what you do on your device: the apps you use, the people you contact, and when and (we understand) where you do these things. It learns your habits.
Say you nearly always open the Weather app first thing in the morning. Proactive will notice the pattern, and start to add that app's icon to the list of quick-access shortcuts on the Search screen (accessed by swiping left from the Home screen, or down from the top). If you always call your parents on Sunday night, you'll notice that their contact shortcut is added to that screen too.
Some apps are added to the lock screen when Proactive is convinced that you're about to use them (like the Camera app icon, the app icon will appear in grey at the bottom of the lock screen); the example shown was the Music app, which triggered a Now Playing control as soon as headphones were plugged into the device.
Proactive is a little more wide-ranging than this, though.
It also offers trending news stories based on your location (stories that are trending locally, rather than necessarily stories that concern your local area); browses your Calendar, as well as location and traffic data, and combines the information to remind you when it's time to leave for appointments and, if you leave it too long, exactly how late you're running; scans email for flight bookings and suggests custom calendar events for you; and skims your email to look for possible clues about the identity of unknown callers (and indicates their rough location if it can't tell you anything else).
Here's a video demonstration of Proactive in action:
Your friendly local Android fan will point out that they've seen this before: it's a similar concept to
Google Now
, which has been available for Android since 2012 and Chrome since 2014. Apple is taking on a successful and - thanks to some promising announcements about Google Now at the
I/O conference
in May - evolving target. And, in something that will become a repeated motif throughout this review, Apple could easily be accused of unoriginality.
Proactive was a bit buggy at first, but it's managed to become more fluid as time has passed. Even so, the Siri Suggestions within the Search menu appear to us to be apps we've recently used, opposed to apps that we habitually use. We thought it may take a few days/a week to adjust to our habits, but we've not noticed any improvement in its app suggestions. It largely seems to be the case with contacts too, as we've found it to display recently contacted friends instead of the people we habitually speak to. Although with this being said, we did see one friend suggestion that (we think) was based on a handful of calls being made at a similar time, a couple of weeks prior.
Can Siri and Proactive compete with the likes of Google Now? Even after six months it seems the answer is "no". It simply doesn't feel very, well ... proactive. We find it rarely alerts us to things we didn't set manually, and having a few app and contact shortcuts on the Spotlight screen doesn't really advance much from having them on the Home screen or in the Messages and Phone apps.
Although the intentions were good, the execution is a bit deflating with only a handful of Proactive features actually turning out to be useful. We've not seen any app suggestions on the lock screen (apart from when we plug headphones in), we've not seen any information about an unknown caller whose details were in an email on our phone and overall, we've not really seen our iPhone predict what we're going to do successfully before we've done it. We're hoping for big things with Proactive and Siri in the future, but for now it seems Google Now holds the proactive assistant crown.
iOS 9 new features: Multitasking
The Holy Grail of iOS features, the one we've all been demanding for years, is app multitasking. It finally makes sense with the recent release of the 12.9in
iPad Pro
, right? It's beaten into second spot by the interest of Proactive, but this is still a big one. It's only for iPad, mind you.
iOS 9's multitasking feature, at its most basic, essentially lets you view two apps at once, side by side. One occupies about a third of the screen, sliced vertically off the right-hand side. This is called Slide Over.
You activate Slide Over from any app by swiping inwards from the right-hand side of the screen, triggering a menu sidebar that offers a range of apps (both first and third party, though third-party apps must be updated to support the feature) and then runs your selection in a sidebar view:
You then swipe down from the top of that sidebar to go back to the app chooser pane, or tap the 'main' app (which in this view is darkened, and actually non-active - you're just seeing a view of its last saved state) to leave the Slide Over view.
This is useful, and seems well implemented so far. In Slide Over, however, you can't interact with both apps at once. But there's a more advanced form of multitasking in iOS 9, available for the
iPad Air 2
and iPad Pro only. It's called Split View.
In Split View, both apps are active - you can interact with them at the same time, even scrolling them in opposite directions thanks to multi-touch. This allows iPad Air 2 owners to view a journey in Maps while jotting down directions in an email or Notes; browse through your email while copying important notes into, well Notes; check your Calendar in the middle of a Messages conversion; and so on. The amount of space each app takes up is also adjustable, between 50/50 and two thirds/one third. The best part of Split View is that you can drag elements between apps, allowing users to drag a photo from Safari into Notes, for example.
The last stop on our tour of multitasking in iOS 9 is picture-in-picture video viewing, and for this one, thankfully, we're back to compatibility with all iOS 9 iPads. It's simple but highly appealing: if you're watching video (online, in BBC iPlayer or another video app, or in FaceTime) you can tap the Home button and you'll be taken back to the Home screen - yet the video will shrink down and carry on playing.
Picture-in-picture support has to be implemented by developers however. The big hitters supprt it, with BBC iPlayer, Netflix and Amazon Video all on board. YouTube itself doesn't support it (via the app), although you can use Picture-in-Picture via the YouTube website. It's a shame that support isn't system-wide though, as many apps we use: TED, Khan Academy, VLC don't support Picture-in-Picture.
Some may argue that this is reminiscent of a similar system used by YouTube on Android devices but wherever the idea came from, it's a lovely touch and adds to the sense of the iPad as a proper desktop, a device that you can use to get things done.
iOS 9 new features: News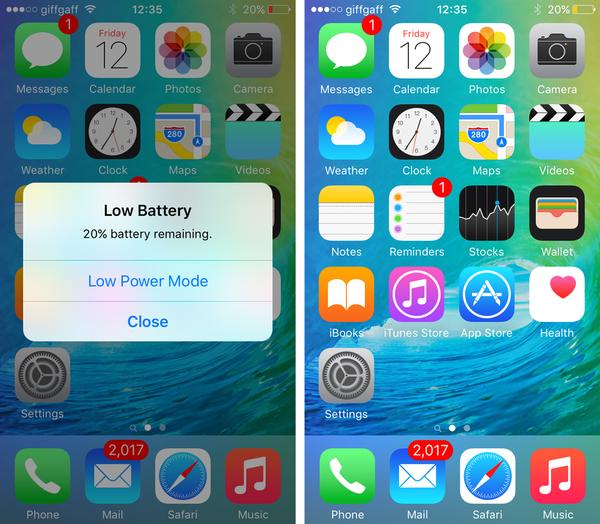 At a glance, News appears to be a bit like Flipboard, in the sense that you set it up by selecting various sources, and it then draws in news stories from those sources automatically. More than this, News appears to be able to learn about your interests: it will show you articles from sources you didn't select if they match your interests, and there's an Explore feature that shows you new channels that the app thinks you might like, plus more topics.
Content can include photos and galleries, audio, video, maps and animations. You can bookmark stuff for later, there are embedded videos, and you can search through the app's more than a million topics. It's impressive stuff - but we just don't really use it compared to other news sources.
Apple described News as "beautiful content from the world's greatest sources, personalised for you", and it does look great. Apple seems to have achieved a nice balance between maintaining the individual house styles of the sources and achieving a visual consistency across the app: it converts each story into 'Apple News Format', which is optimised for display in the app, but keeps the logo and style of the individual news provider.
In answer to the above question; we're not too sure if News has the clout to replace our current news-discovery routine. Although it has a beautiful UI, is sleek and works really well, it doesn't really do anything that its main competitors can't.
iOS 9 new features: Public-transport directions, and other changes to Maps
Before iOS 9's launch, we reported that Apple seemed to be plotting major changes to Maps:
"Apple has been busy collecting mapping and transit start-ups over the last couple years, including the recent purchase of GPS company Coherent Navigation, but we haven't seen those acquisitions at work yet. A new report indicates that the Maps reboot on deck for Apple's annual Worldwide Developers Conference in June will finally add transit directions, including trip-planning."
And sure enough, Maps now offers public-transport directions - it really is about time, but better late than never, we suppose - as well as improved location detail and the ability to discover nearby businesses and other points of interest.
This is a vital update, but be warned that for the time being Maps's public-transport coverage is severely limited. Macworld is based in London, so we've been happily testing iOS 9's ability to guide us around the buses and Tube (no errors so far!). We're really surprised at how detailed the directions are, with every station exit marked on the map for extra guidance. It's a feature that you come across very often with public transport apps, but can be a life saver for those travelling to new places.
But that's it as far as British cities go: fans of the Manchester tram system or the Glasgow Metro are out of luck.
Read next:
How to use public-transport directions in iOS 9 Maps
If you're wondering what Apple's cartographers have been up to, your answer is that our loss is China's gain: the list of mapped-out cities is somewhat lopsided in that direction. You can now navigate the public-transport systems in:
San Francisco
New York
Los Angeles
Toronto
Paris
Berlin
London
and more than 300 locations in China
Finally, Maps also gains the ability to tell you whether nearby shops support Apple's mobile payment system.
See also:
Apple Maps vs Google Maps comparison review
iOS 9 new features: Notes
Next up is Notes, that most neglected and basic of preinstalled productivity apps - yet, thanks to the updates in iOS 9, Apple may yet convince you to use Notes for more than just shopping lists.
Mind you, even for shopping lists, Notes is better than ever, thanks to the ability to easily create to-do lists. There's a range of shortcut buttons either side of the QuickType suggestions on the iOS system keyboard (on which subject, more to follow); one of these is a little tick in a circle. Highlight a selection of text in Notes, tap that icon, and it will be reformatted into a to-do list, with a tickable spot on each item.
Handy for removing objects from a list without having to actually remove them - on repeat task lists for work, for instance, or, yes, shopping lists that you largely re-buy week after week. Or just for the visceral joy of ticking things off on a list.
Apple has also bestowed on Notes the ability to embed digital sketches. From anywhere in your note, tap the squiggle icon and Notes will open a new window in which you can create an illustration of, say, a garden design, a magazine page layout or an intimate part of a gentleman's body. This includes multiple colours, textures and thicknesses of stroke, a translucent highlighter effect, and a neat ruler tool. Tap done and you'll return to the original document, but with your sketch placed in the position chosen.
Notes also allows users to attach snippets of information from other apps. For example, users are able to add a snippet from a website in Safari, allowing for one-tap access to the website with a layout that looks better and displays more information than simply copying & pasting a link. For those of us that want more text editing functionality without having to pay for a word processing app like Pages, this is a great (and free!) alternative.
iOS 9 new features: Keyboard enhancements
In the previous section we promised to talk about the keyboard in iOS 9, and it's well worth further discussion.
Let's begin with those shortcut buttons available on the iPad (and iPhone 6 Plus in landscape mode). In most apps, the system keyboard offers one-tap cut, copy and paste; in other apps you also get formatting options, attachments and similar. It's a handy use of what was effectively dead space either side of the QuickType suggestion box (although these are squeezed in slightly).
The second change affects the Shift key, which now avoids confusion by changing the look of every letter key when toggled on and off. In previous versions, users complained that they weren't sure if Shift was on or not, since it just toggled between the colour of the other letter keys and the colour of the special keys. If you preferred the always-capitalised keyboard, you'll be happy to know that this can be re-enabled by heading to Settings > General > Accessibility > Keyboard and switch off 'Show Lowercase Keys'.
One last change to the keyboard: tap and hold anywhere on the screen with two fingers at the same time on an iPad, and the keys will grey out - you've now got control of a 'cursor' for highlighting text:
The feature has been available to jailbroken iPhone and iPad users for years, and we're glad to see that Apple has finally realised the benefits of including the functionality by default. Our only hope is that this makes its way to the iPhone in a similar form, possibly using one finger swipe (for when we're texting one-handed).
iOS 9 new features: Battery life enhancements
The last main item on our list of new features in iOS 9 is by no means an afterthought. It concerns battery life, which is something that every iPhone user has worried about at one time or another.
iOS 9, Apple says, is more streamlined and power-efficient than iOS 8 - so much more streamlined and efficient, in fact, that an iPhone 6 running iOS 9 will have an extra hour of battery life. That's an impressive and pleasing boost, although we want to put this to the test over the coming weeks. Although we must admit that even when using iOS 9 on a day-to-day basis, we've experienced better all-round battery life than when using iOS 8.
And the power-efficiency fun doesn't stop there. If you want to extend your battery life still further, you can trigger a new Lower Power Mode, which Apple says is good for an extra three hours away from the plug. It also makes the power indicator turn orange.
(We're not sure if those three hours are in addition to the one you get simply for running iOS 9, or include it, by the way; at least one other tech site has quoted a total gain of four hours but the way Apple phrases it makes this unclear... All we know is that Low Power Mode makes your iPhone last a lot longer than it should!)
Low-power mode is a single switch that "pulls levers you didn't even know existed", according to Apple, which is obviously infuriatingly vague: clearly some kind of sacrifice will be required, otherwise Apple would have the mode activated all the time by default. We'd guess it cuts down on animations and other interface eye candy, for one thing, along with disabling background app refresh and decreasing the time before the screen goes dark.
You can manually activate Low Power Mode from the Settings and use it to get a much longer battery life from your iPhone, but we'd guess that most people will do so from the warning message that pops up when you hit 20 percent power.
Read next:
How to improve your iPhone's battery life
iOS 9 new features: Smaller additions and tweaks
As well as the above, Apple has made a number of smaller changes that should also improve your overall iOS experience.
One new addition we're looking forward to is the inclusion of Wi-Fi Assist, which made its first appearance in iOS 9 beta 5. The purpose of Wi-Fi Assist is to maintain a strong online connection, and if you're connected to a Wi-Fi network with poor signal or slow speeds, your iPhone will automatically switch to your cellular data connection. For those of you on capped data plans, the setting can be disabled from within the Cellular section of the Settings menu.
Various elements of Apple Music have also undergone a much-needed redesign, only months after its initial launch. The main change to the app is the More Options menu, which is accessed by tapping the Ellipses next to any song. Early reviews of the software claimed that it was "uncharacteristically complicated by Apple standards" and with 10 options available to choose from in the More Options menu, it was certainly overwhelming for some users. In iOS 9 however, the list looks more elegant and has been shortened to only six options – don't worry though, Apple manages to offer the same functions as in iOS 8, just in an improved manner.
iOS 8 (left) vs iOS 9
Another app that's undergone a redesign is the Apple Watch Activity app. Although not a huge redesign, the Activity app in iOS 9 looks a lot more simplistic, and offers various filters to view your activity history. You can choose to view your history based on all-day activity as is standard in iOS 8, or you can select a Workouts view that'll highlight days that you worked out. It won't make a huge different to the majority of users, but for those focussed on improving general health and fitness, it may help nudge them in the right direction.
Although this feature has been available on the iPad since its inception, iOS 9 brings with it Side Switch options for the iPhone. Up until now, the iPhone's side switch has been used exclusively to mute and un-mute your device, but in iOS 9 you'll have the choice between toggling mute or your lock screen orientation.
Macworld poll: Which is your favourite new feature in iOS 9?
Those, then, are the main new features in iOS 9. Let us know which one appeals most by answering our poll:
iOS 9 review: Speed & performance
Will your iPad or iPhone get slower if you update to iOS 9? While we were optimistic that it wouldn't, it may do.
Each year, as a general rule, iOS gets a little more difficult to run: a bit more demanding on the processing power of the iDevice it's installed on. (This isn't an immutable law of computing, by the way: many operating systems get more processor-efficient as time passes. But it's held true for iOS for several years.) Apple is supposed to warn us about this by stipulating that only devices of sufficient power to run the thing are allowed to do so. But year after year, people who run the least powerful of the listed 'upgrade-capable' iPads and iPhones find that they get slower.
When iOS 7 launched, iPhone 4 users were pleased to hear that they could install the new update, and less pleased when their smartphones slowed down overnight. For iOS 8 it was the iPhone 4s that suffered, despite Apple saying it was powerful enough to cope.
So the first thing we would say about iOS 9 performance is this: if you've got a relatively old iPad or iPhone - specifically, if it's at the older end of the list of iOS 9-compatible devices (in the next section) - then be cautious about upgrading. We would strongly suggest holding back for a few days at least, to see if early upgraders find that their iPhone 4s (or whatever) is coping with the new OS.
But here's a second and more positive point. Apple claims this year will be different: that iOS 9 is streamlined and efficient and actually easier to run than iOS 8. The list of compatible devices, as you'll see in a moment, is the same as the list for iOS 8; if you're running iOS 8 without any problems, then iOS 9 should be fine, and it could even run fractionally quicker.
As we discussed in the new features section, Apple boasts that iOS 9 is so power-efficient that it will increase battery life of updated devices; it also says the install file will be something like a third of the size of the install file for iOS 8. It also boasts a feature that'll delete apps to make space for future software updates, then re-install them once the device has updated.
However, we've noticed performance issues not present in iOS 8, even on an iPhone 6 Plus and iPad Air 2, two of Apple's most powerful products (discounting those announced this September). While general performance on our iPhone 6 Plus is fine, we've started experiencing lag when playing games, especially when you swipe down to quickly reply to a text – it lags so much that on occasion we've finished texting and had to wait for the phone to catch up. Our colleague has also had stability issues on his iPad Air 2, namely with the orientation of his iPad. We hope that these are just teething problems, and not a sign of what to come with iOS 9 in general.
iOS 9 review: Which iPads & iPhones will be able to install and run iOS 9?
This bring us nicely to the next key question: which iPads, iPhones and iPods will be allowed to install and run iOS 9? And, more importantly, which ones will be able to run it without suffering noticeable slow-down?
This answer is simple: iOS 9 can run on all the devices that could run iOS 8. Good news for everyone!
Here's that list of iOS 9-compatible devices, then:
iPad 2, iPad 3, iPad 4, iPad Air, iPad Air 2, iPad Air 3*, iPad Pro
iPad mini 1, iPad mini 2, iPad mini 3, iPad mini 4
iPhone 4s, iPhone 5, iPhone 5c, iPhone 5s, iPhone 6, iPhone 6 Plus, iPhone 6s, iPhone 6s Plus
iPod touch (fifth and sixth generation)
* Unconfirmed devices
As we mentioned above, it's understood that iOS 9 will be no harder - and possibly even a little easier - to run than iOS 8: happy days indeed. Which means that if you're happily running iOS 8 at the moment, you shouldn't have any speed problems when you update to iOS 9.
iOS 9 review: How to update your iPhone or iPad to iOS 9
To download iOS 9, simply go into the Settings app on your iPhone and iPad and go to General > Software Update. iOS will walk you through the update.
Two warnings. First, you should back up your device to iCloud or iTunes before you update, in case something goes wrong.
Second, you may need to delete some files and apps to make room for the install file. (See:
17 ways to save space on your iPhone
.) Apple promises that this will be far smaller this year than in the past, but still expect it to take up more than a gig of space. The software itself will be smaller than that, by the way; the rest of the space is just needed for the installation process, so you should be able to reload the things you deleted after the installation is complete.
Still, if you'd rather not delete any apps to make room, you can install iOS 9 via iTunes instead. We explain how to do this in a separate article:
How to update your iPhone or iPad to iOS 9 if you don't have room
.
If you're still unsure of how to upgrade to iOS 9, check out our
iOS 9 upgrade guide
for a detailed how-to and an FAQ of upgrade-related queries.
Specs
iOS 9: Specs
Free software for iPad, iPhone or iPod touch
Tags:
iPhone
,
iPad
,
Software
Author: David Price
, Editor
David has loved the iPhone since covering the original 2007 launch; later his obsession expanded to include iPad and Apple Watch. He offers advice to owners (and prospective owners) of these devices.
Recent stories by David Price:
Apple would have to let users delete its apps, under new US bill
The best games on Apple Arcade
Which iPhones can get iOS 15?
Share
Tweet
Send

Hi. I saw this on Macworld UK and thought you should see it too.