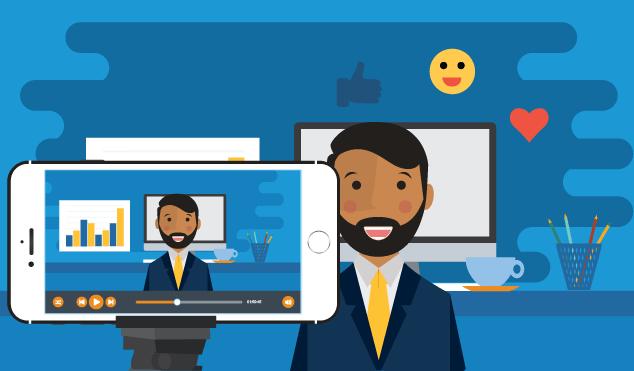 Technology has had a massive impact on society during the 21st century, changing the way that people interact with the world around them. One of the primary drivers behind this has been the huge leap forward in video technology, a factor that has had a major impact on numerous sectors.
Studies have shown that around four-fifths of internet traffic will be video-based in 2021, highlighting how things have evolved in recent years. Live streaming is playing a key role in this, with experts forecasting that the market could be worth more than $70 billion by the end of the year.
There are several factors powering the shift toward live streaming, with production costs, user preference and brand transparency amongst the key elements. From influencer marketing to playing casino games and more, live streaming has impacted many industries. Read on as we look at some of them in more detail.
Online Gaming and Gambling
Online gaming has come a long way since the earliest incarnations, and video technology has undoubtedly played a major role in how things have changed. For consoles such as Xbox and PlayStation, live streaming has opened up a whole new world in terms of how games are played and watched.
It is a similar story in the iGaming industry, with the online casino sector leading the way in leveraging live streaming to great effect. Operators have been forced to rethink their business models by incorporating a wide range of live dealer games into their offering.
Players can now replicate the experience of visiting a land-based casino on desktop and mobile devices, meaning they can play the favourite games on 24-7-365 basis. This type of innovation has helped the iGaming industry become a global phenomenon, with revenues topping $66 billion during 2020.
Well, player have found it more agreeable to play casino games from home, feeling the same excitement as in land-based casinos.For example,
live casino at 888
allows you to play many exciting casino games with real dealers but at the comfort of your home.
Digital Media
The boom in live streaming has also transformed how media outlets and other organisations disseminate information to the general public. The days of waiting for a newspaper to be published or the six o'clock news to be aired are long gone, with news reporting now very much a 24/7 activity.
Many media companies now combine live streaming content with the reach of their social media platforms, firing their content to a much greater audience. In addition to changing the way that people consume media content, live streaming has also sparked a craze quaintly known as 'citizen journalism'.
The technology allows anyone to report about events or issues in real-time, although it has created issues in terms of impartiality and objectivity. Many traditional journalists and media outlets are sceptical about the practice, while some experts claim economics and epistemology can negatively impact how citizen journalists frame reports.
Business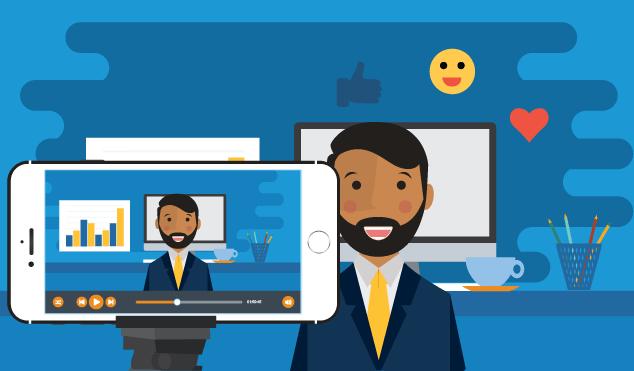 Video technology has impacted the way that businesses communicate, not only internally with their staff but also with customers and suppliers. For instance, live streaming allows companies to hold meetings with employees, helping to facilitate a culture where remote working has become the norm. The technology also helps firms who need to communicate more effectively with their customers, making it easier for them to maintain a greater level of engagement.
Live streaming of events is another way in which business has been transformed, giving companies the opportunity to showcase their brand to a wider audience. While in-person events still have their place, live streaming opens the door for even local businesses to get themselves noticed on a bigger scale. From a business perspective the possibilities for live streaming are endless, and it is no surprise that so many firms have embraced the medium in recent years.
Sport
It does not seem too long ago that watching live sport was limited to just a few events per year broadcast on a handful of television channels. The arrival of satellite and cable television services transformed the industry, creating a culture where people could watch live sport around the clock.
Things have continued to evolve, with modern sports fans increasingly demanding additional layers to how they engage with live sport. Streaming platforms are being forced to innovate by offering fans a much more personalised viewing experience than was once the case.
From creating their own highlights reel to following a single player during a tournament and more, there are a host of ways that live streaming is changing how sport is viewed. Picture-in-picture capabilities are another way the viewing experience is changing and it is anticipated that more innovations will be developed in the future.
Education
The higher education sector is a hugely competitive environment, with colleges and university desperate to attract as many students as they can accommodate. Education establishments across the world have utilised video
technology
to their advantage, by incorporating remote learning on many of their courses.
Live streaming has increased global access to education, making it easy for students to take part in online lectures or one-to-one sessions with their tutors. Educators are able to record the sessions, providing students with the opportunity to rewatch portions they may not be sure about or catch up if they missed the original broadcast.
This also provides educators for greater levels of self-assessment, giving them the chance to improve their teaching under the umbrella of continuing professional development. With video hosting platforms such as Dacast becoming increasingly integrated with services like Zoom, live streaming should go from strength-to-strength in education over the next few years.
Live streaming & business – The final word
Live streaming has come a long way in recent times and it is anticipated that the medium will continue to progress rapidly over the next few years. Gathering of data and cognitive speech services are areas that are likely to be transformed in the not-too-distant future.The roll-out
5G connectivity
should also have a major impact, helping to power further adoption of live streaming in business in the future.