Red Hat's announcement that CentOS would "shift direction" from a simple drop-in replacement for Red Hat Enterprise Linux to CentOS Stream left quite a few users scrambling for a replacement. Fortunately, there are several RHEL-based distros available already.
1.Rocky Linux
Rocky Linux describes itself as a community-based distro that aims for "100% bug-for-bug compatibility" with RHEL. Founder Gregory Kurtzer christened the distro in memory of his friend and original co-founder of CentOS, Rocky McGaugh.
Now Rocky Linux is available as a standard distro, with images available for x86-64 and ARM. In the spirit of the original CentOS, Rocky's development is downstream of RHEL. Kurtzer's background in scientific computing has made this a particular focus for the distro.
2.Springdale
Springdale is a Linux distribution that also focuses on scientific computing. Springdale is developed at the University of Princeton and the Institute for Advanced Study and predates CentOS.
True to the emphasis on scientific use, the distro includes a special repository for scientific computing. These repositories are even available to those running other RHEL-based distros due to the degree of compatibility among them.
3.Oracle Linux
Oracle Linux is a version of Linux based on RHEL and developed by the software conglomerate in the same name. The company took advantage of the controversy over the new direction of CentOS to tout their version to admins potentially looking to switch.
Oracle even quickly threw up a page on its website targeting CentOS users. They also developed a script that can convert existing CentOS installations to Oracle Linux.
The distribution itself is free to use, but Oracle charges money if you want a support contract.
Oracle Linux has some technical improvements over the standard CentOS installation. Ksplice allows you to patch a running kernel, which means that the system doesn't need to reboot. It also includes Dtrace, which offers greater visibility into the operating system and running programs. The latter is a feature originally introduced in Sun Microsystems' Solaris, which Oracle acquired in its purchase of Sun.
The company seems to promote Oracle Linux as a spiritual successor to Solaris, even though Solaris is still available, with an emphasis on the cloud. The system also uses the XFS filesystem, originally developed by Silicon Graphics, as the default storage option.
Oracle Linux uses its own modified Unbreakable Enterprise Kernel rather than the standard Linux kernel. It is worth any CentOS site's serious consideration for its feature set, with or without a support contract.
Related: CentOS vs. Ubuntu: The Best Web Hosting Server OS
4. CloudLinux
CloudLinux is an RHEL-derived distro targeted towards data centers and web hosting providers. In contrast to the other systems, you have to pay to use it, even on a single server. A free version called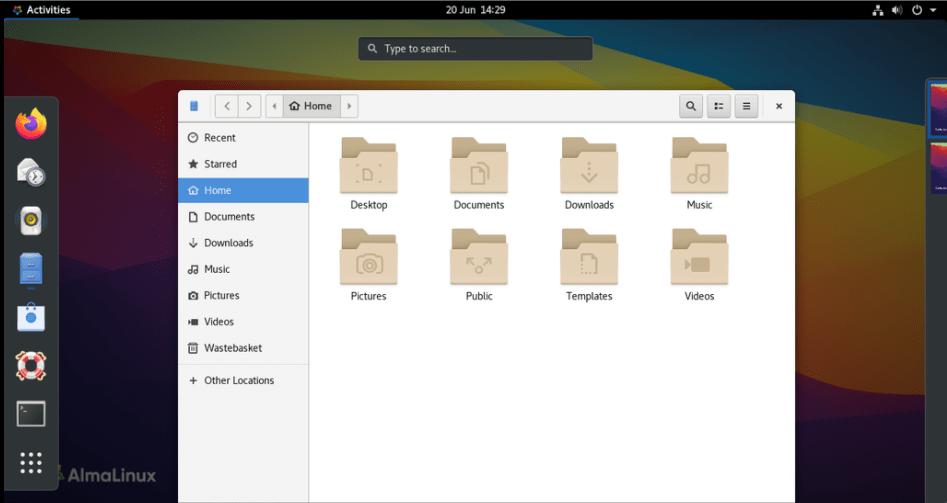 AlmaLinux
might appeal to those who don't need a support contract.
CloudLinux has some interesting features. It allows administrators to virtualize all the accounts, to keep problems in one account from spilling over to the other ones. This will appeal to hosting providers since they tend to offer shared hosting with different customers on one server. Administrators can also set resource limits on each user.
The free AlmaLinux, as does Oracle Linux, offers a script to convert existing RHEL and CentOS installation to AlmaLinux. Service providers, especially web-hosting providers, should seriously consider CloudLinux, while general users who are currently using CentOS and don't want to move to CentOS Stream should look into AlmaLinux.
You Have Options for CentOS Replacement
The great thing about Linux is that if you don't like the way your distro is being managed, you can move to a new one that aligns with your goal.
If you don't want to migrate from CentOS to CentOS Stream, you should look at Rocky Linux, Springdale Linux, Oracle Linux, CloudLinux, or AlmaLinux. Since Linux is so popular as a server OS, you're spoiled for choice for distros.