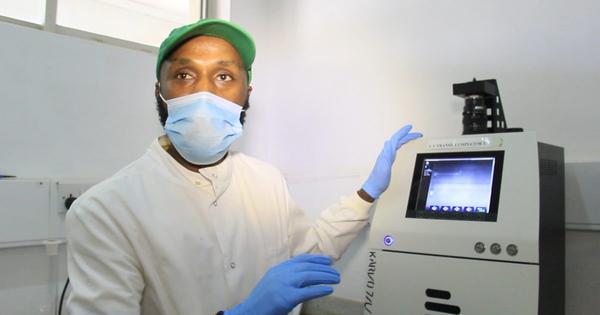 The Kenya Agricultural and Livestock Organization (KALRO) is conducting trials on new genetically improved passion fruit planting material that is resistant to Fusarium wilt, brown spot, passion fruit woodiness virus complex, phytophthora root rot and nematodes.
According to Joseph Ndung'u, a plant biochemist at KALRO, though the global demand for the fruit by consumers and processors was growing, Kenya's production was dwindling due to unavailability of high quality planting material and widespread traditional propagation of seedlings that favours disease build up.
He said farmers and consumers will benefit from the high yielding planting material that is being developed through tissue culture technology as a result of increased passion fruit quality and marketable yield. "Researchers at our modern biotechnology laboratories have now developed several methods of growing exact copies of plants without seeds. The parts we are using and which are scientifically referred to as explants are nodes and leaves.
The kind of technology we are using at KALRO biotechnology laboratoriesis safe and does not amount to genetic modification as we develop plants out of their own material without manipulating their genes," stated the biochemist.
Mr Ndung'u noted though traditional seeds should be preserved, use of biotechnology in processing plant material was crucial in addressing diseases, pests and climate change in farming which in turn will translate to increased household incomes, food security and nutrition.
He said the technology guarantees farmers large quantities of superior clean planting material that is early maturing and yields bigger bunch weights per unit of land compared to traditionally grafted seedlings.
The biochemist added, "This method is used as a control approach to viral and bacterial diseases which are commonly spread through propagative materials."
Mr Ndung'u indicated that through support of the European Union (EU) funded Market, Access Upgrade Programme (MARKUP) the improved varieties will thereafter be produced and availed to decentralized informal seed multipliers in 12 counties for further multiplication and dissemination.
The Sh473.9 million MARKUP which is anchored within the Ministry of Industry, Trade and Cooperatives also aims at improving the competitiveness of small-scale farmers within the targeted 12 counties in a variety of crop value chains, including mango, passion fruit, French beans, snow Pease, herbs and spices, and nuts.
"The collaboration with MARKUP in training commercial nurseries on preparation of proper planting material will lead to increases in the quality and volume of the produce. At the same time, this will enhance the competitiveness of Kenyan agricultural products to access markets, generate more foreign exchange; and improve the socio-economic conditions of the farmers," Mr Ndung'u added.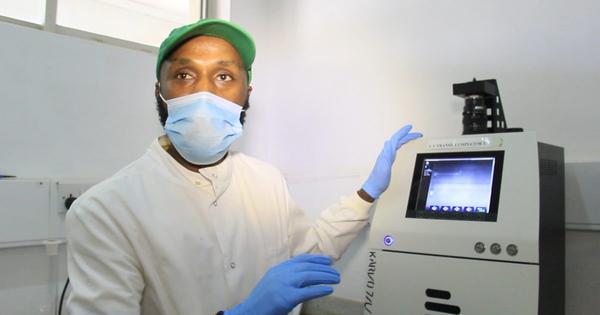 He explained that before they can be planted in the field, the plantlets produced by tissue culture laboratories are weaned and hardened. "The plantlets are weaned by putting them in a humidity chamber until they are 4-5 cm high. The plantlets are then placed in large bags and hardened in a shaded nursery until they are 6 to 12 cm high.
A rigorous culture process ensures that the plantlets are free of bacteria and fungi, but not of viruses which, as cell parasites, need to be removed. Intensive testing is necessary to be reasonably confident that the plantlets are virus free. Therapies have been developed for most of the known viruses of passion fruit," added the plant biochemist.
The targeted private nursery farmers are in the counties of Nakuru, Bungoma, Busia, Homa Bay, Siaya, Trans Nzoia, Uasin Gishu, Taita Taveta, Kwale, Makueni, Machakos and Kajiado.
The biochemist stated that KALRO will collaborate with the county governments, state agencies and the private sector in training both small holder and large scale nursery farmers to prepare grafted seedlings of yellow passion which is high yielding, tolerant to diseases and bugs, and cuts growing costs by half, compared to the traditionally farmed purple passion fruit.
He said biochemists at the research instituteworking on the trials were determined to develop planting material that will enhance quality and safety standards for the export market.
"Our greatest contributor to Kenya's market competitiveness in the global arena depends on producing quality fruits.In adhering to the best practices in this highly competitive market KALRO and other research institutions in the country are working to ensure that the bulk of our
passion fruit farmers have easy access to high quality planting material. Clean planting material that can contain diseases and pests will guarantee the country's access to the European and other international markets," observed Mr Ndung'u.
The Plant Biochemist revealed that most commercial nurseries were located around Central Kenya Highlands making access of clean planting material to farmers in other parts of the country difficult.
By Anne Mwale and Dennis Rasto
Share on FacebookShareShare on TwitterTweetSend emailMailAnne MwaleDennis RastoJoseph Ndung'uKenya Agricultural and Livestock Organization (KALRO)passion fruit