Time to time different incidents have proved that smartphones are vulnerable to hacking and spying. The Pegasus spying scandal which is in limelight once again, is a bright example of it.
While Pegasus is technically a very sophisticated form of hacking and spying, but it's not used to spy into ordinary citizens.
There are several methods and tools that a hacker generally uses to target common mobile and Smartphone users.
Researchers have revealed that some of the malicious apps and software used for spying don't even appear on the home screen as they remain hidden in remote places of the device.
We have listed some of the common ways used for spying and hacking bellow.
Hacking through missed calls
In this method, hackers use a spyware which can be installed on your device with just a missed call.
This spyware's existence was confirmed by security researchers and by WhatsApp after a
vulnerability was discovered in Facebook's WhatsApp messaging app in May 2019. This vulnerability was reportedly being used to inject commercial spyware into Android and iOS phones by simply calling the target.
The spyware works on a technique called 'Zero-click' which does not require the target's participation to hack their device.
It exploits bugs in popular apps like iMessage, WhatsApp, and FaceTime, which all receive and sort data sometimes from unknown sources, revealed OCCRP (Organised Crime and Corruption Reporting Project). It uses the protocol of the app to break into the mobile phone and steal data.
Pegasus spyware can be activated on a phone's camera and mic and collect emails, messages, and location data.
However, these spyware are rare apps as it requires major technical sophistication.
Hacking through fake apps
The most common method the hackers and cyber criminals use to hack common people's devices is through fake apps. These apps are embedded with malicious spyware or other malware.
These malicious apps are generally seen on social media websites and third-party app stores. These apps are also found through messages and links running on websites.
Hacking via SMS/WhatsApp messages, or Malicious links
Related News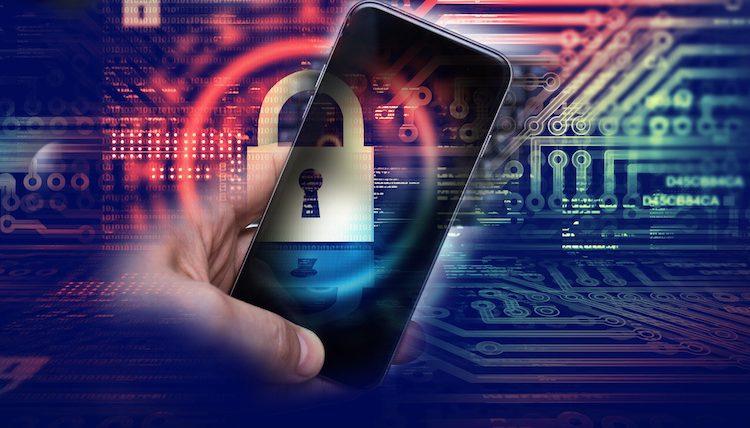 Beware Smartphone users! Hackers are stealing your money via…
May 17, 2021
In this method, the hackers target users by sending malicious links through WhatsApp or SMS to their phone. The messages generally ask the users to click on the given link or to download a certain app to get a reward or gift.
Sometimes they are sent the link to target's emails or other messaging platforms. Once a user clicks on these links or downloads the app, the hackers embed a software or a virus to targets mobiles or PCs which helps them to steal personal information, even they can take control the device.
Hijacking through public Wi-Fi
If you are using a public Wi-Fi, then your phone is also vulnerable to hacking and spying as hackers can tap into your phone using the public Wi-Fi.
You should never do any financial transaction or any other important transactions using a public Wi-Fi as it is more prone to hacking.
SIM card swap
Hackers can also take control over your phone by using the SIM card swapping method. In this method, the cyber criminal pretends to be you with your personal information and asks for a new SIM card in your number from the telecom service provider.
After the telecom service provider issues the new SIM, the old is automatically deactivated. As the hacker gets the new card they get complete control over your phone, that does mean they have access to your calls, messages and even bank accounts linked with your phone number etc.
This is one of the mostly used mobile hacking scams in India.
Bluebugging/ Bluetooth hacking
Bluetooth hacking is also called as Bluebugging. This methos is used to get information from nearby Bluetooth enabled device without their knowledge and permissions.
Hackers use specialised software which can automatically detect nearby devices equipped with Bluetooth in a busy public places. Cyber criminals usually replicate a trusted network, and trick users into connecting to them.
Then the hackers can intercept and redirect phone calls, access bank details, send or receive files or simply see what you are doing in real time.
Hacking through a USB charger
Another way used by the hackers is data extraction through a USB cable. The USB cable used in Android phones not only charges devices but also helps in file and data transfer.
It also makes the device vulnerable to hacking as anytime a user connects to a USB port for charging, they could also be opening up a way to move data between devices, which can be used by a capability hackers to steal data or install spyware/malware.
(Source: gadgetsnow)