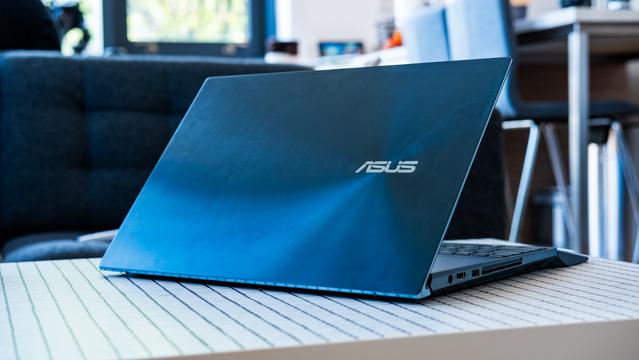 Table of contents
01
Asus VivoBook series
02
Asus VivoBook
03
Asus VivoBook S
04
Asus VivoBook Pro
05
Asus VivoBook Flip
06
Asus ZenBook series
07
Asus ZenBook
08
Asus ZenBook S
09
Asus ZenBook Pro
10
Asus ZenBook Flip
11
Asus ZenBook Duo
12
Asus Chromebook
13
Asus ExpertBook
14
Asus ProArt StudioBook
15
Asus branded laptops
16
Picking the best Asus laptop for you
When it comes to computers, Asus offers some of the best hardware out there. Whether it is PC components, monitors, or laptops, Asus has something for everyone. Asus has some particularly great laptop series — among the best options for Windows laptops you can find in the market right now.
While Asus has some great laptops, there are a lot of them out there. With multiple series of laptops with different use cases, price points, designs, and hardware, it can be hard to pick the right one for you. To help you with that, we have made this Asus laptop buyer's guide, breaking down the company's laptop lineup.
Also see
:
AMD vs Intel
Note
: This Asus laptop buyer's guide excludes the TUF and Republic of Gamers (ROG) sub-brands from Asus.
Asus VivoBook series
The VivoBook series is the company's mainstream laptop series that aims to serve the general population, with offerings for home, office, and student use. These machines mostly focus on productivity and general use, so you won't see any fancy GPU options here. They do offer great value for money, though. The VivoBook series has four tiers: the VivoBook, VivoBook S, VivoBook Pro, and VivoBook Flip.
Asus VivoBook
Asus VivoBook is the base tier of this series. Designed for home use, these laptops currently come with Windows 10 Home edition. Some of these laptops ship with Windows in the S Mode, but the buyer can switch to the normal, full Windows 10 in settings. You can get the Asus VivoBook with a 14-inch, 15.6-inch, or 17.3-inch screen.
CPU options include up to 11th Gen Intel Core processors, and up to Ryzen 5000 series processors. There are options for lower-end Nvidia GeForce and AMD Radeon GPUs. The VivoBook series also comes with a few interesting features, like a fingerprint sensor for Windows Hello, and an illuminated numeric keypad integrated into the trackpad.
Asus VivoBook 15
The VivoBook 15 is the heart of all Asus laptops. It packs an Intel Core i3 processor and enough RAM and storage to help you get by. Not to mention the full-size keyboard.
$419.99 at Amazon
Asus VivoBook S
The VivoBook S series sits a tad higher in the lineup than the VivoBook series. These are still the regular home, office, and student-use laptops, but they come with a sleeker design and slightly better specifications. The Asus
VivoBook S
series of laptops also ships with Windows 10 Home. Size options include 13.3-inch, 14-inch, and 15.6-inch screens. The VivoBook S13 actually makes our list of best laptops for 2021.
See also
:
The best laptops you can buy in 2021
CPU options include up to 11th Gen Intel Core and up to AMD Ryzen 5000 processors. GPU options are again at the lower end, with Nvidia GeForce and AMD Radeon Vega available. All in all, these are slightly better VivoBooks, with some SKUs sporting features like Thunderbolt 4 USB-C. You get marginally better hardware here, making it a sweet mid-range series of laptops for those looking for a little more performance out of their everyday machine.
Asus VivoBook S15
The VivoBook S15 comes ready to put in a long day's work thanks to an 11th-generation Intel Core i5 processor. You can also choose from a near-rainbow of bright hues to stand out from the crowd.
$699.99 at Amazon
Asus VivoBook Pro
We all know the "Pro" moniker has become a bit overused, and that applies here too. Asus does have pro laptops in its lineup, but the VivoBook Pro series is just the higher-tier VivoBook option. The VivoBook Pro only comes in a 15.6-inch option. While Asus still lists these laptops on its site, it hasn't updated them in a while.
The website lists the VivoBook Pro as configurable with up to 9th Gen Intel Core CPUs, and GPU options up to Nvidia GeForce GTX 1650. The laptop even comes with Windows 10 Home and not Pro. The only somewhat Pro part of this laptop is that it has options for displays with up to 4K resolution, and up to 120Hz refresh rate. These laptops aren't available for sale anymore, and even if you find one, we wouldn't recommend buying it.
Asus VivoBook Pro
The Asus VivoBook Pro is no longer the newest model on the block, but it packs solid specs nonetheless. You can tap into a Core i7 processor and a hefty 17.3-inch display for all of your productivity needs.
$1,999.99 at Amazon
Asus VivoBook Flip
Asus has a few laptops that come with a 360-degree hinge, allowing the laptop to be used as a tablet. These convertibles use the Flip branding, and that's exactly what the VivoBook Flip series offers. If you're looking for a versatile VivoBook that you can flip into a tablet, this series is the one for you. Asus offers two sizes with the VivoBook Pro — most of the offerings come with 14-inch screens, but Asus has one with the almost obsolete screen size of 11.6 inches.
With the OS, you get a mix of Windows 10 Home and Pro. CPU options include up to 11th Gen Intel Core i7, and up to AMD Ryzen 5000 series chips with integrated GPUs. Asus also includes a stylus with these laptops. The thin-and-light design goes well with the flip form factor, making this series a great upper mid-range ultraportable laptop option.
Asus VivoBook Flip
If you've ever wanted the portability of a VivoBook with the flexibility of a 2-in-1, look no further. This 14-inch model packs an AMD Ryzen 7 processor and a whopping 512GB of storage.
$719.99 at Amazon
Asus ZenBook series
ZenBook is the mainstream laptop series from Asus. Asus markets the ZenBook series of laptops as premium, thin, and light. This series provides a great balance of portability, premium feel, and power. These are upper mid-range and high-end laptops, and there are a total of five sub-series to serve different use cases.
Asus ZenBook
The base ZenBook tier has thin and light laptop options for productivity and media consumption. There are a lot of options here, including the ZenBook 13, ZenBook 14, and ZenBook 15, with screen sizes of 13.3-inch, 14-inch, and 15.6-inch, respectively. The ZenBook 13 also offers OLED screen options.
The ZenBook series balances the premium segment with the everyday segment. You get Windows 10 Home with this one. CPU options are up to the latest spec with the
2021 refresh
, with up to 11th Gen Intel Core and up to AMD Ryzen 5000 series CPU options available. GPU options for the ZenBook 13 and 14 include lower-end Nvidia and AMD chips. The ZenBook 15, however, gets dedicated Nvidia GPU options, capping out at the GTX 1650 Max-Q. It also gets 4K display options.
Asus Zenbook 15
Achieve zen with a nearly bezel-free display and a sleek Pine Gray finish. The Asus Zenbook 14 is well-equipped with a Core i7 processor and a touchscreen trackpad for easy access to apps.
$1,449.99 at Amazon
Asus ZenBook S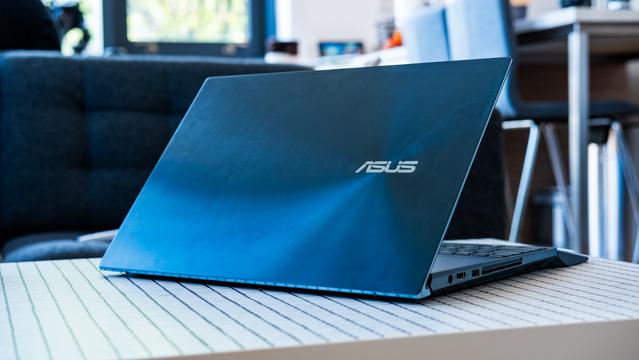 ZenBook S is the next tier in the ZenBook series. It currently offers only one model: the ZenBook S UX393, with little to set it apart from the base ZenBook series. You only get the Intel CPU options here, with an 11th Gen Core i7 CPU. What sets this series apart is the 13.9-inch 3.3K touchscreen display with an aspect ratio of 3:2. It's an ultraportable laptop with a super classy design and definitely stands out in the ZenBook lineup.
Asus ZenBook S
The new Asus ZenBook S comes fully loaded with 11th-generation Intel hardware and a nearly bezel-less display. You'll find the NumPad cleverly hidden away on the trackpad to save even more space.
$1,649.99 at Amazon
Asus ZenBook Pro
The ZenBook Pro lineup actually includes laptops worthy of carrying the Pro title. The lineup has only two models: the ZenBook Pro 15 and the
ZenBook Pro Duo 15
, both of which get up to 4K OLED screens in the 15.6-inch size. There are only Intel CPU options for now, with the Pro getting up to a 10th Gen Intel Core i7, while the dual-screen Pro Duo gets up to a 10th Gen Core i9.
See also
:
I've been using a dual-screen laptop for months, and I don't want to go back
The Pro Duo has the famed second screen called ScreenPad Plus, which sits above the keyboard. GPU options include the Nvidia GeForce GTX 1650 Ti for the Pro and up to Nvidia GeForce RTX 3070 for the Pro Duo. Oddly enough, Asus ships these Pro laptops with Windows 10 Home, and not Pro. Even then, these are some of the best Asus laptops for professionals.
Asus Zenbook Pro Duo
A dual-screen beast built for creatives.
The Asus Zenbook Pro Duo is a powerful beast of a laptop, paired with an innovative second screen that feels more like an extension of your main display.
$2,298.00 at Amazon
Asus ZenBook Flip
The ZenBook Flip lineup includes Asus' premium convertible laptops. ZenBook Flip gets the premium design as well as the much-needed thin-and-light form factor, and adds a 360-degree hinge. You get three size options: a 13.3-inch screen, a 14-inch screen, or a 15.6-inch screen. With regards to CPU options, there is no AMD here, only up to 11th Gen Intel Core i7 chips.
GPU options for the ZenBook Flip 13 and 14 are limited to Intel's integrated Iris Xe due to space and thermal constraints. The ZenBook Flip 15, however, gets the Nvidia GeForce GTX 1650 Ti. Display options are OLED across the board, with options for Full HD and 4K resolutions. Some models also get a 4,096 pressure level stylus support.
Asus ZenBook Flip
The ZenBook Flip is perfectly portable at 13.3-inches, but it also packs the flexibility of a true 2-in-1 device. You get Intel's 11th-generation Core i7 processor with 16GB of RAM to run the show.
$1,189.77 at Amazon
Asus ZenBook Duo
There's also the ZenBook Duo, which brings the much-loved secondary display above the keyboard, called the ScreenPad Plus. It's a lower-end version of the ZenBook Pro Duo. You get the 10th Gen Intel CPU, a choice to pick the Nvidia GeForce MX250 GPU, as well as a choice between Windows 10 Home and Pro. Asus hasn't given the Duo the 11th Gen Intel treatment yet, but if it does, it should make for a great work machine.
Asus ZenBook Duo
The ZenBook Duo brings the powerful second display to a slightly more affordable price point. You'll find Intel's 11th-generation hardware tucked away inside, and the Celestial Blue finish is sure to turn heads.
$1,999.99 at Amazon
Asus Chromebook
Chromebooks
have gained a ton of traction in recent years, and Asus has quite a few options in its Chromebook lineup. There are plenty of sizes to choose from here, including the smaller 10.5-inch Asus Chromebook tablet with detachable keyboard, as well as the 11.6-inch, 12-inch, 14-inch, and 15.6-inch sizes. The Chromebook 12, 14, and 15 also have options under the laptop/tablet convertible Flip brand.
See also
:
The best Asus Chromebook for your needs and budget
Processor options include Intel Celeron, Pentium, and up to 11th Gen Intel Core i7, as well as up to 3000 series AMD Ryzen 5.
In the spirit of what Chromebooks stand for, these are thin and light, and also promise a longer battery life than your usual Windows laptops, making them great options for students.
Asus Chromebook Flip C436
This premium Asus Chromebook is often among our favorite models. It packs the latest hardware with a 2-in-1 design that can keep you going all day long.
$769.99 at Amazon
Save
$30.00
Asus ExpertBook
Asus markets the ExpertBook series under its commercial laptop category. These are enterprise-facing laptops with a focus on productivity. All the laptops come with Windows 10 Pro and up to 11th Gen Intel Core i7 chips. They also have what Asus calls military-grade durability. There are two series: the essential P series and the premium B series.
The B series gets the better spec-sheet, with up to 2 x 2 TB PCIe SSDs. The B series also has a better design, with Asus calling the ExpertBook B9 "the lightest business laptop in the world." Graphics are integrated, and Asus also provides the option of the touchpad numerical keypad for some models.
Asus ExpertBook
Get down to business with this powerful go-anywhere machine. Asus packed military-grade toughness and a 24-hour battery into this 15.6-inch body, then topped it off with 10th-generation hardware.
$1,699.99 at Amazon
Asus ProArt StudioBook
Asus
Asus' ProArt series includes some truly professional-grade laptops. Aimed at creators, these laptops come in two size options: a 15.6-inch screen or a 17-inch screen. Asus only offers Intel options here, but there's a choice between 9th Gen Intel Core i7, i9, and Xeon chipsets. On the GPU side of things, Asus provides a choice of RTX 2060, Quadro RTX 3000, 5000, and 6000 chips. You also get display options with up to 4K UHD resolution.
Asus ProArt StudioBook
If you want the power of an ExpertBook but you're on the creative side, the ProArt StudioBook is a perfect companion. You can add gobs of storage and memory, as well as up to a ninth-gen Core i9 processor.
$1,999.99 at Amazon
Asus branded laptops
Palash Volvoikar / Android Authority
We know this guide is about Asus laptops on the whole, but this subsection is dedicated to Asus laptops that sit outside Asus' more prominent lineups. While these do have some subseries within them, Asus markets them all together under the Asus Laptops tab, so we're clubbing them together. Here's a rundown of the different series within the Asus branding:
BR and W Series — Lightweight, low-power netbooks with Intel Pentium CPUs, made for classroom use
E Series — Thin and light budget laptops for home and student use, with Intel Celeron and Pentium CPUs
L Series — Lightweight, low-power everyday laptops with Intel Pentium CPUs
M Series — Mainstream everyday laptops with AMD chipsets, updated to latest Ryzen 5000 processors
NovaGo — Qualcomm Snapdragon-powered "always-connected" laptop
X Series — General purpose laptops with Intel Core and Celeron CPUs
Shop Asus laptops
See also
:
The best mini laptops you can buy in 2021
Picking the best Asus laptop for you
To reiterate, Asus has a ton of laptop series that we have taken a look at in this guide. The only category of laptops we haven't covered here is gaming, but we will have dedicated guides for the Asus TUF and ROG gaming laptops out soon.
Picking the right laptop for you shouldn't be too difficult if you know what you will be using it for.
How you'll use your laptop, its form factor, and your budget are some of the most important factors to consider when picking the best Asus laptop for your needs.
Asus also offers warranty extensions, as well as other promotional benefits from time to time, so make sure you check those out before finalizing your purchase. Happy laptop shopping!
Want more laptop buying advice? Check out these articles next.
The best Samsung laptops you can buy right now
The best HP laptops to buy in 2021
The best Chromebooks to get — Google, Asus, Lenovo, and more
Features
ASUS
,
laptop
,
laptops
,
PC
Comments