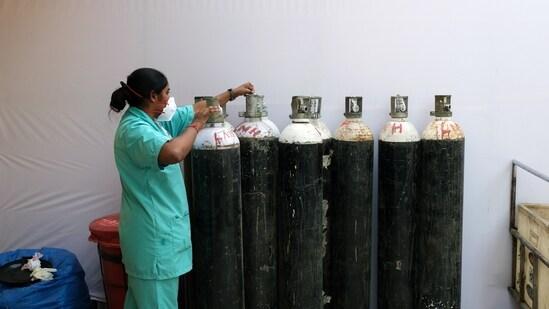 Tribune News ServiceLudhiana, May 6
The Ludhiana Commissionerate Police has stepped in to overcome the shortage of medical oxygen cylinders being faced in the district.
Commissioner of Police (CP) Rakesh Agrawal has ordered handing over all the empty oxygen cylinders, which were recovered in separate cases and are lying in the police malkhanas (stores), to the needy hospitals for the next three months.
Further, he offered the industry security deposit of Rs 20,000 against each empty cylinder, which costs Rs 15,000, for handing over the same as a stopgap arrangement during the current Covid crisis to the hospitals in need of the equipment.
"It has come to my notice that some empty oxygen cylinders recovered in police cases are lying unused in our malkhanas. I have ordered to immediately give them to the hospitals for putting them to immediate use," the CP told Ludhiana Tribune here on Thursday.
The police have started checking the malkhanas of all police stations in the Ludhiana Commissionerate to find out the oxygen cylinders lying there as case properties.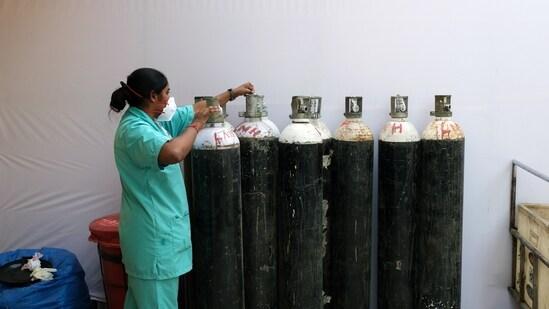 "We have decided to give all such oxygen cylinders to the hospitals in Ludhiana to use them for treatment of Covid patients for a period of three months," he disclosed.
One such oxygen cylinder found this evening was handed over to Verma Multi-speciality Charitable Hospital in Ludhiana by the SHO, Division Number 5 police station, here.
"I have also requested the industry and people of Ludhiana to give their empty oxygen cylinders to nearby hospitals on a returnable basis and the same will be returned to them after two months. The hospitals will also give post-dated cheques for Rs 20,000 per cylinder as a guarantee," the city police chief added.
Responding to the CP's appeal, the Confederation of Indian Industry's local chapter has asked the industrialists to hand over their empty oxygen cylinders to the needy hospitals.
"Our CP is making efforts to overcome the shortage of oxygen cylinders. On the fear of industry that cylinders might not be returned, the hospitals have agreed to his proposal to give a post-dated cheque for Rs 20,000 per cylinder as security," said the CII's Rahul Ahuja.
He said now it was the turn of the industry to fully come forward and deposit all the unused cylinders. "If we still don't do it, then we are inviting raids," asserted Ahuja, while appealing to all the local industrialists to come forward and help the administration in its efforts to augment the supply and availability of the life-saving gas for the critical Covid patients gasping for life in the district.