Do you ever feel like you need a little help to get through life? Are you looking for some unique gifts that will make your life easier? If so, then you have come to the right place! In this blog post, we will discuss seven unique gifts that can help make your life easier. From the practical to the whimsical, we have got you covered!
A Smart Speaker
If you're looking for a practical gift that will make your loved one's life easier, consider a smart speaker. With a voice-activated assistant built in, these devices can do everything from play music and answer questions to control other smart devices in the home. Whether your loved one is an early adopter or just getting started with tech, a smart
speaker is a great gift that's sure to be used and appreciated.
Robot Vacuums
If you're looking for a gift that will make someone's life easier, a robot vacuum is a great choice. These little devices are becoming increasingly popular, and for good reason. They can autonomously clean your floors, meaning your loved one will have more time to relax or pursue other activities.
There are many different models of robot vacuum on the market, so you'll need to do some research to find the best one for your needs. But once you've found the perfect model, your recipient will be able to sit back and relax while their new robotic friend takes care of the cleaning.
A Smartwatch
A smartwatch is a computerized wristwatch that performs many of the functions of a smartphone. Smartwatches are very convenient because they allow you to stay connected without carrying your phone around with you everywhere. They also track fitness and activity data, which can be very useful for people who are trying to improve their health.
There are many different smartwatches on the market, so it can be difficult to know which one to choose. However, if you keep your needs and budget in mind, you should be able to find a great smartwatch that will make your life easier.
A Food Chopper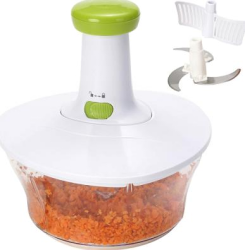 A food chopper is a kitchen gadget that can be used to chop vegetables, fruits, and even meats. It is a great tool for people who love to cook or who want to save time in the kitchen. Choppers come in different sizes and styles, so you can find one that suits your needs.
Using a food chopper is very simple. You just need to add the food that you want to chop into the device and then press a button. The chopper will do all of the work for you, so you can focus on other things.
An Automatic Pet Feeder
If your loved one owns a pet, chances are that feeding them is one of the daily routines. An automatic pet feeder can take care of this chore, freeing up some time in their day.
These devices come in a variety of styles and price points, so you can find one that fits your needs and budget. Some even come with features like portion control and timers, so people can customize the feeding experience for their pets.
If you're looking for a unique gift that will make life easier, an automatic pet feeder is a great option. Your recipient will appreciate the thoughtfulness, and they'll be able to rest easy knowing that their furry friend is taken care of.
A Smart Water Bottle
If you're always on the go and never seem to have enough time to drink water, then a smart water bottle is a unique gift that will make your life easier. This type of water bottle tracks how much water you've drunk throughout the day and can even remind you to drink more if you haven't had enough.
A Tally Counter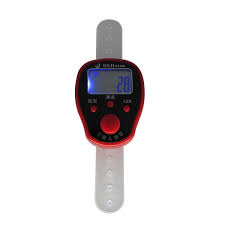 If you're the type of person who likes to keep track of things, a tally counter is a great gift. You can use it to keep track of how many times you've done something, or how many days have passed since something happened.
Tally counters are also known as clickers, and they come in a variety of styles. You can find them with different number of digits, and in different colors. Some even have special features like a built-in timer. If you know someone who could use a little help keeping track of things, a tally counter is a great gift idea.
Those are the seven recommended gift choices that can make your life easier, from the practical to the whimsical. Hopefully, one or two of these gift ideas will strike a chord with you and help make your holiday season a little less hectic.