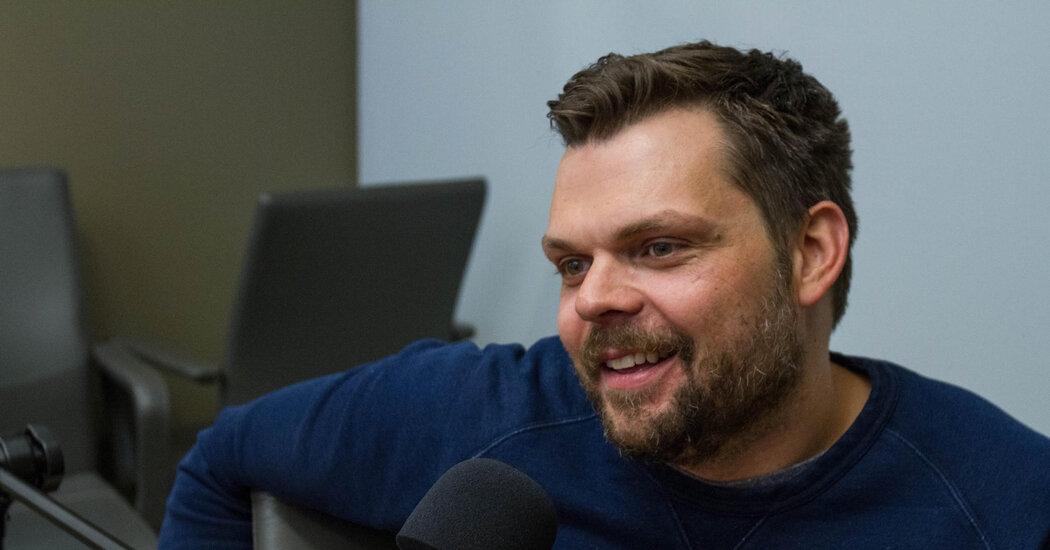 Gareth Hughes, an Emmy Award-winning producer at CBS Sports who specialized in crafting the short cinematic introductions that precede major broadcasts, died on July 30 in Manhattan. He was 41.
His death, at Memorial Sloan Kettering Cancer Center, was caused by a complication of bile duct cancer, his wife, Amy Santamaria, said.
Mr. Hughes, who worked on CBS Sports offerings including the N.F.L., the N.C.A.A. men's basketball tournament and the Army-Navy football game, built a reputation for his technical skills and the humanity of the pieces, known as teases, that he produced. He won eight Sports Emmys.
He had received his diagnosis in April 2019, several months before traveling to Buffalo with a crew to shoot a tease with the former Buffalo Bills quarterback Jim Kelly, an oral cancer survivor, to run before CBS's broadcast of its Thanksgiving Day N.F.L. game.
"The challenge is telling Jim's story and also getting people excited for a football game," Mr. Hughes told the website The Athletic at the time, adding, "As a producer, that is a tough needle to thread but also one of the great challenges we get."
In two and a half minutes
, Mr. Kelly told his story and gave his reasons for being thankful: his teammates (who, together, had lost four consecutive Super Bowls), his wife, his two daughters and his son, Hunter, who died at 8 of Krabbe disease, a rare neurological disorder, and who, Mr. Kelly said, "taught me never, ever to give up."
Then he added: "Enjoy the game. And go Bills!"
A year later, in November 2020, Jim Nantz, CBS's lead N.F.L. and golf announcer, asked Mr. Hughes to produce a tease leading into the pandemic-delayed Masters golf tournament, which was to be played without spectators. Mr. Nantz suggested building the piece around
Kevin Hall, a deaf golf pro
.
To convey the virtual silence of the fairways and greens that the golfers would encounter, Mr. Hughes used
a special effect
to wipe away the visual and aural backdrop of fans cheering behind Tiger Woods, Jack Nicklaus and Phil Mickelson in classic moments at the Masters, then had Mr. Hall discuss his love of the tournament using sign language.
"I laid it out to Gareth, but he made it 10 times better," Mr. Nantz said in an interview. "He had a way of making you feel for the subjects who were telling the story."
Mr. Hughes was nominated for Emmys for both teases.
"He had this rare ability to see the absolute seedling of an idea through to the final product," said Alanna Campbell, a feature producer at CBS Sports, "whether it was a show, a story or a technically complex shoot."
The 73rd Emmy Awards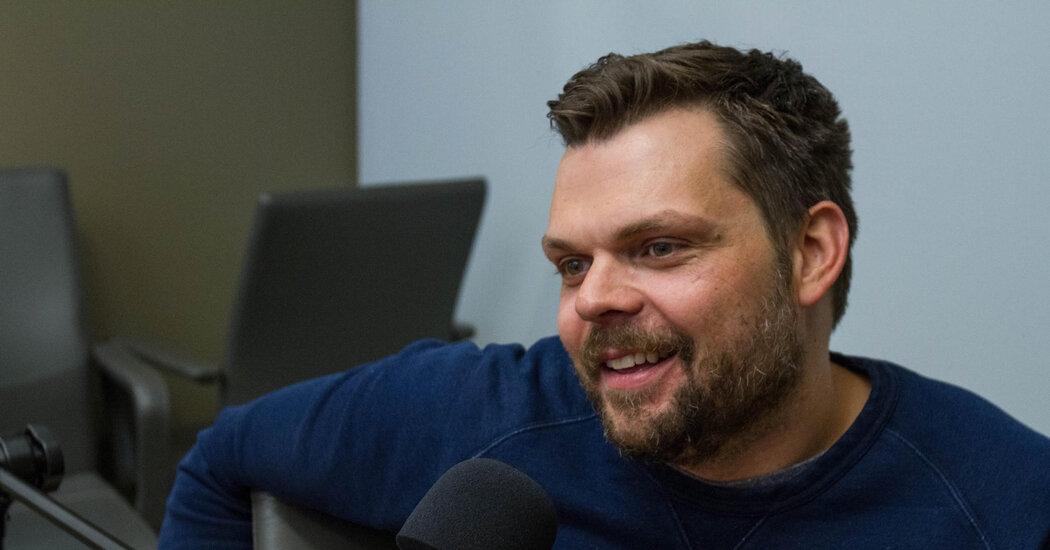 ›
Live Updates:
Updated
July 13, 2021, 11:06 a.m. ET
'The Queen's Gambit' and 'Mare of Easttown' face off, while Mj Rodriguez pulls off a first.
A smaller number of shows were eligible for nominations.
'The Crown,' 'The Mandalorian,' 'Ted Lasso' and other streaming series have a big day.
Gareth Christian Hughes was born on Aug. 28, 1979, in Lebanon, N.H., and grew up mainly in Oxford, Ohio. He was diagnosed with testicular cancer when he was 11 months old.
His parents are professors at the University of Vermont. His mother, Susan (Boedeker) Hughes, teaches accounting; his father, John, teaches geology. In addition to them and his wife, Mr. Hughes is survived by his daughter, Belle Halladay; his son, Wylie; and his sister, Rebecca Behrmann.
After graduating from Skidmore College, where he majored in English, Mr. Hughes held various jobs — pastry chef, bread baker, beer vendor at Gillette Stadium in Foxborough, Mass., focus-group office coordinator in Boston — before he moved into TV sports in 2006 with the New England Patriots, working on two TV programs and an online show.
He was hired by CBS in 2009 and over the next dozen years worked on live events, teases and documentaries and on "60 Minutes Sports" on Showtime, a part of ViacomCBS.
In 2015, he and Mr. Burke started a podcast, "Just Not Sports," on which sports figures talked about their passions away from their jobs. They embarked on a different venture in 2016, joining with others in creating
a four-minute video
in which the sports journalists Sarah Spain and Julie DiCaro listened as men Mr. Burke and Mr. Hughes knew read to the women vicious things that other men had written about them on Twitter.
The video went viral and won a Peabody Award for being a "moving attack on misogynistic troll culture."
For this past February's Super Bowl pregame show,
Mr. Hughes produced a feature
that honored essential workers during the pandemic — among them a postal carrier, a bus driver, nurses, doctors and farmers — blending video of them with a cover version of David Bowie's song "Heroes" sung for the production by Miley Cyrus.
"That's the kind of sensibility he had," said Steve Karasik, vice president of remote production for CBS Sports. "He was a big sports fan, but a bigger fan of life in general."